Best Seats at CenturyLink Field
It's well known that CenturyLink Field has one of the loudest fan bases in the NFL but as someone who doesn't know the ins and outs of the stadium, it can be hard to figure out where the best place to sit is. We've put together a guide to help you do just that, so next time you go to a game you'll know exactly where you want to sit to get the very best experience.
---
Superfan Experience
Step away from the suite section and watch a game with the fans that make CenturyLink Field famous around the NFL and MLS. The main concourse still offers excellent views of game action, but this is the ideal place to stand, yell and stop your feet loud enough to register earthquake activity. Go say hello to superfine Sea-Fence guy and Seahulk – just know that your ears may not recover for a few days. The Seattle Seahawks bench is located between sections 133-137 while the visitors bench is located between section 108-110.
---
Premium Comfort
Club Level: Sections 205-213, 231-239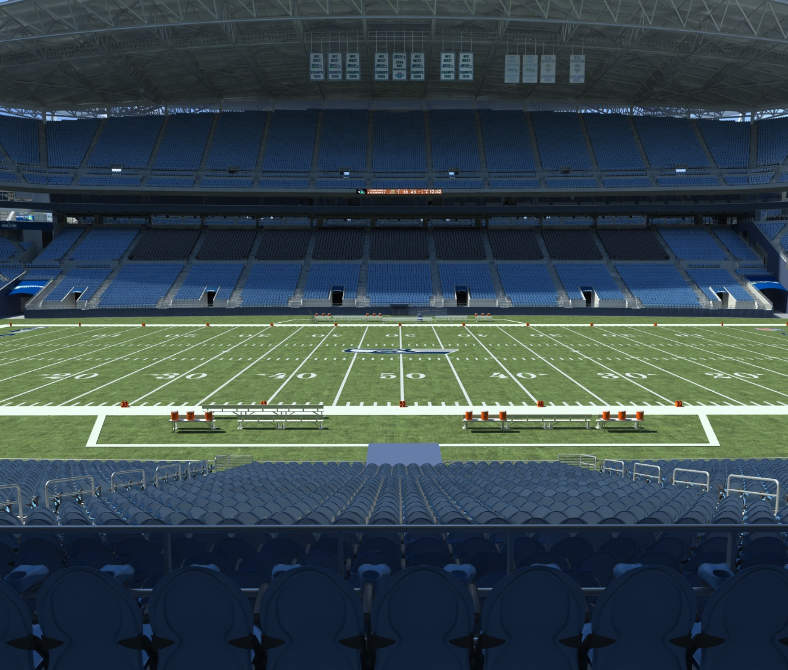 CenturyLink Field offers a wide variety of premium seating options. You can hang out in the club or suite levels, out of the rain and out of the noise with expansive, bird's-eye views of the action. At 24″ wide, the high-backed, fully padded Club Seats are the most comfortable seats. Club level tickets include access to an exclusive area for Club and Suite holders. You'll also enjoy NFL Sunday Ticket broadcast beginning 3 hours prior to kickoff. The club seats have been compared to sitting first class on an airplane. You'll definitely be more comfortable and usually get more attention from stadium staff. Keep in mind that you probably won't find the "crazy" Seahawks fans but the fans sitting here will still contribute to the crowd noise.
---
On a Budget
These covered seats will get you high above the field and out of the rain. It's a little bit of a trek to the top, but it pays off with spectacular views of the Seattle skyline. You'll be able to see the whole field without any obstructions and get a close-up view from the massive screens in both end zones. These seats still have an excess amount of leg room and elbow room and they each have a cup holder where other stadiums do not. The sections on the 50 yard line or still relatively expensive (not as much as the lower levels) but you'll have a great view of the field and the buildings in downtown Seattle.
---